Consult with a Prox
Card Expert!
How many prox cards will you need per year?
GET STARTED
Clamshell prox cards are thicker than a standard-sized card due to their unique construction – they are made from two pieces of PVC that are sandwiched together around the wireless RFID antenna that communicates with your access control system.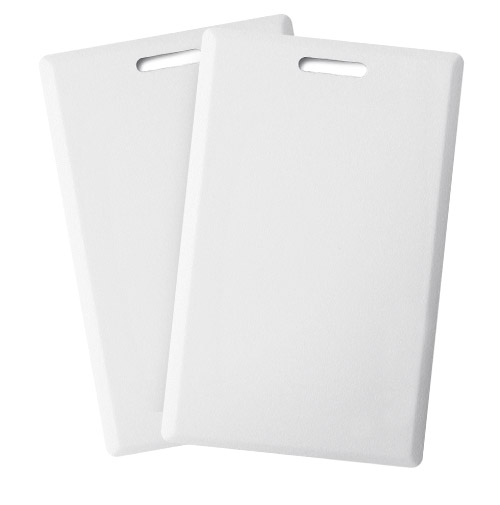 Due to their size, you cannot print on clamshell cards with an ID card printer. Instead, you can print on thin adhesive-backed cards and apply them to the clamshell cards.
Are Clamshell Cards More Durable?
Many organizations choose clamshell prox cards because they think the thicker PVC makes them more durable. While the cards are designed to withstand daily wear and tear like other prox cards, they do not have a longer lifespan compared to other cards.